I pruned the plum tree today. I removed suckers and headed back vigorous growth but didn't remove any large stuff. I'm starting to develop some growth down low that will hopefully become productive someday.
Last year we didn't get many plums. It could have been due to the aggressive pruning or the every-other-year tendency of fruit trees.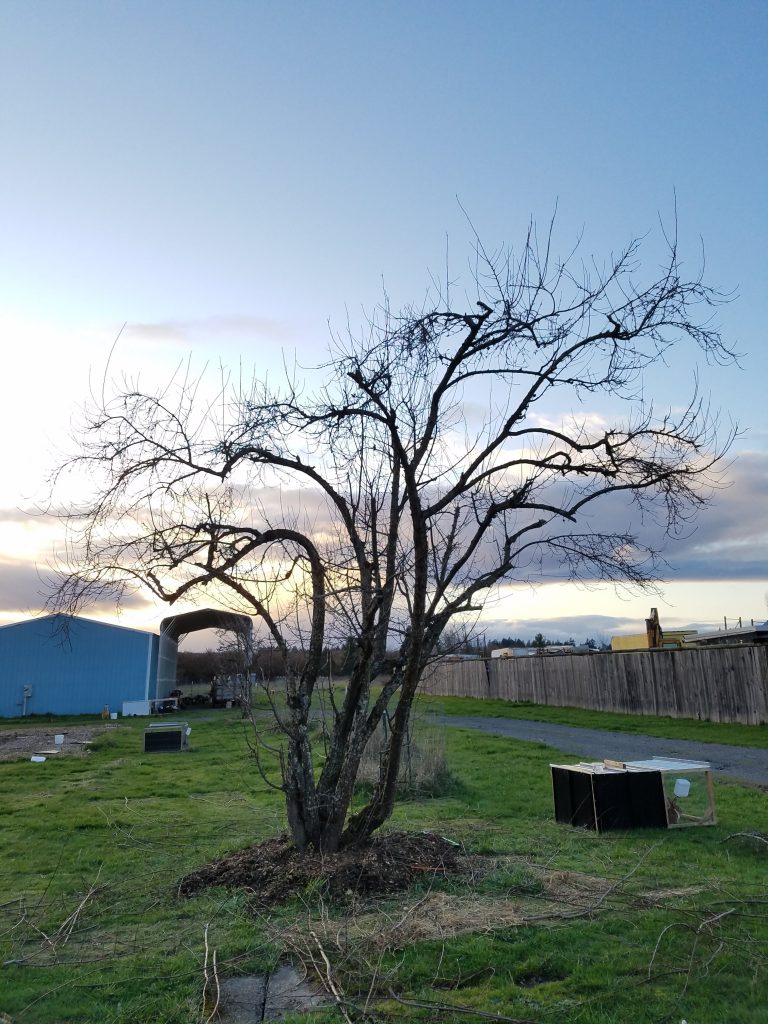 I read up some more on pruning. Winter (dormant) pruning spurs vigorous growth because the energy stored in the roots is concentrated into fewer branches when spring comes. Summer pruning slows growth because it reduces the amount of energy-producing leaves. So, I probably need to do less winter pruning and more summer pruning on the plum tree.