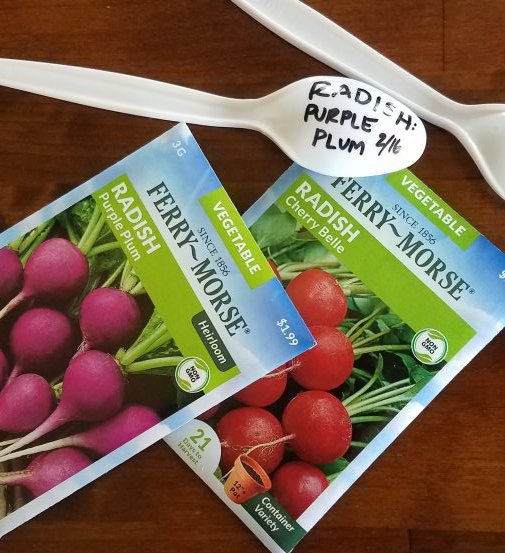 Today I'm planting the first seeds of 2021.
I want to be a radish-lover. They are beautiful, crunchy and a give you fresh garden produce in early March. But the truth is, I haven't quite developed a taste for them.
I learned this week that you can roast radishes with butter and salt. I never thought to roast them. So, today I'm planting radishes so that in 28 days I can see if I like roasted radishes. Also, it's February and I'm tired of waiting for winter to be over. (Sorry, February!)
Winter isn't bad. In fact, I'm learning about winter gardening. I planted garlic in September last year and it's growing! It's pretty incredible that we can plant things in the fall and they'll survive and grow slowly during winter. Our kale and chard has been producing all winter. It's slow, but we're still able to harvest at least weekly!
The snow and ice we got over the weekend is gone. Now we're expecting temps in the 40s over the next week. It's feeling springy!