Heather brought home another rabbit today, so we have one buck and two does. This one might be pregnant.
We planted the rest of the garden today:
Row 1: transplanted two tomato plants
Row 2: seeded bush beans
Row 3: transplanted 2 tomato plants
Row 4: seeded corn, transplanted delicata squash, two watermelon plants, and pickling cucumbers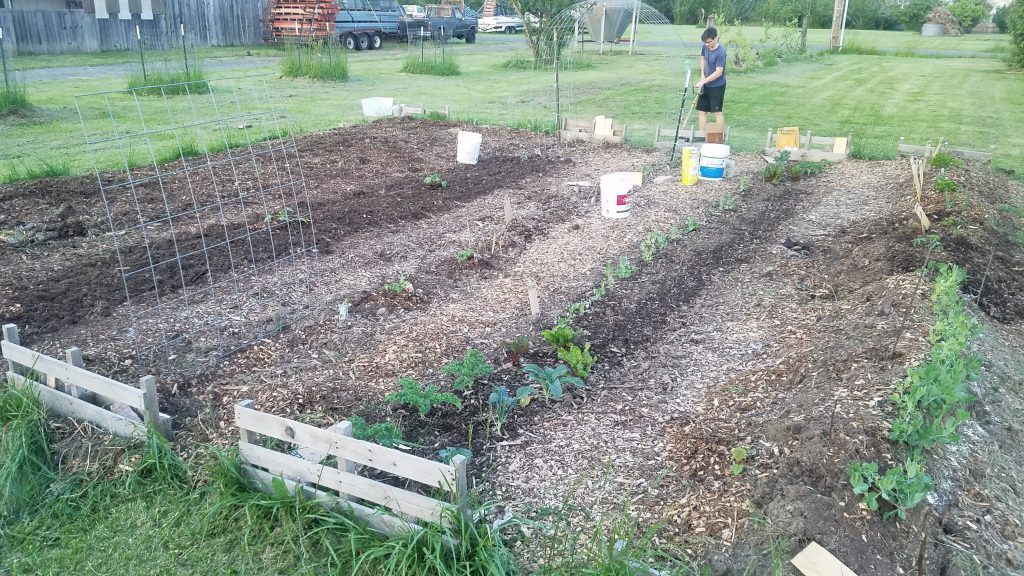 Grant transplanted a bunch of chives along the north wall of the carport.