Slugs decimated my beans, so I replanted most of the row today. I also planted a few additional corn seeds to replace ones that got eaten by slugs.
Heather brought home another rabbit today, so we have one buck and two does. This one might be pregnant.
We planted the rest of the garden today:
Row 1: transplanted two tomato plants
Row 2: seeded bush beans
Row 3: transplanted 2 tomato plants
Row 4: seeded corn, transplanted delicata squash, two watermelon plants, and pickling cucumbers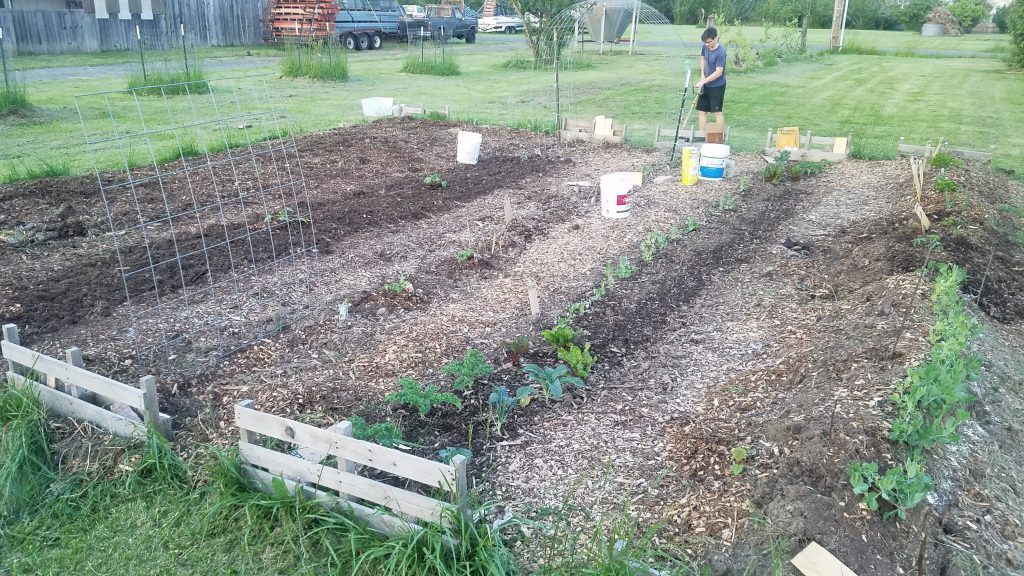 Grant transplanted a bunch of chives along the north wall of the carport.