The peas that I direct-seeded have caught up with the transplanted ones, and they're healthier. Today I planted an Early Girl tomato plant that I got at the Ag Fest, and 10 blue lake bush beans. The soil on my garden row dries out quickly and can absorb a lot of water.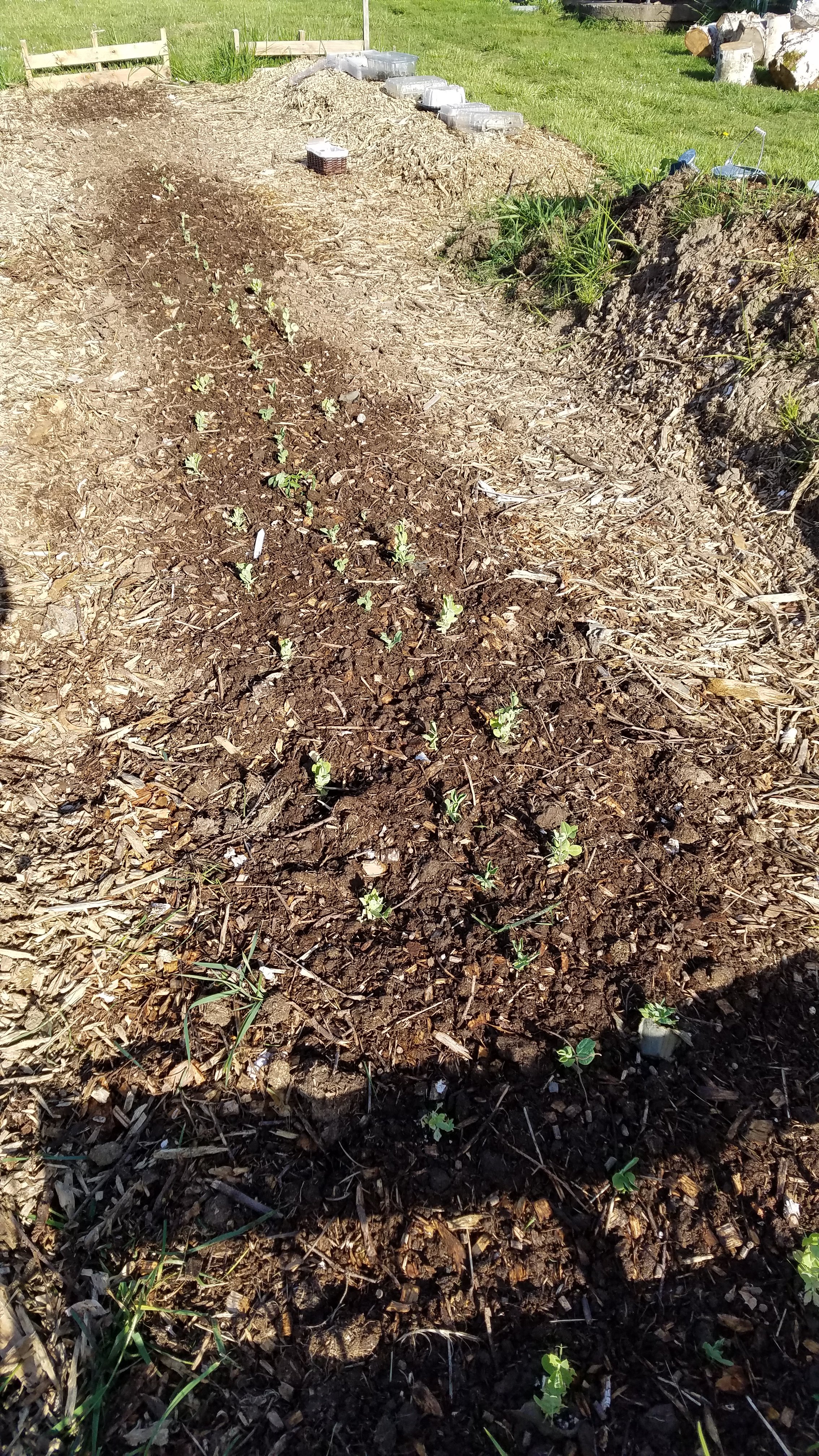 Heather planted a few Oregon sugar pod peas on her row and transplanted two tomato plants of unknown variety from the Ag Fest.
In the back corner of the property, one of our douglas fir trees got mowed down. It was the one that wasn't doing well anyway. We planted another one in its place that we got at the Ag Fest. We also planted two lodge pine trees that we got at the Ag Fest, and we mulched the trees with wood chips.