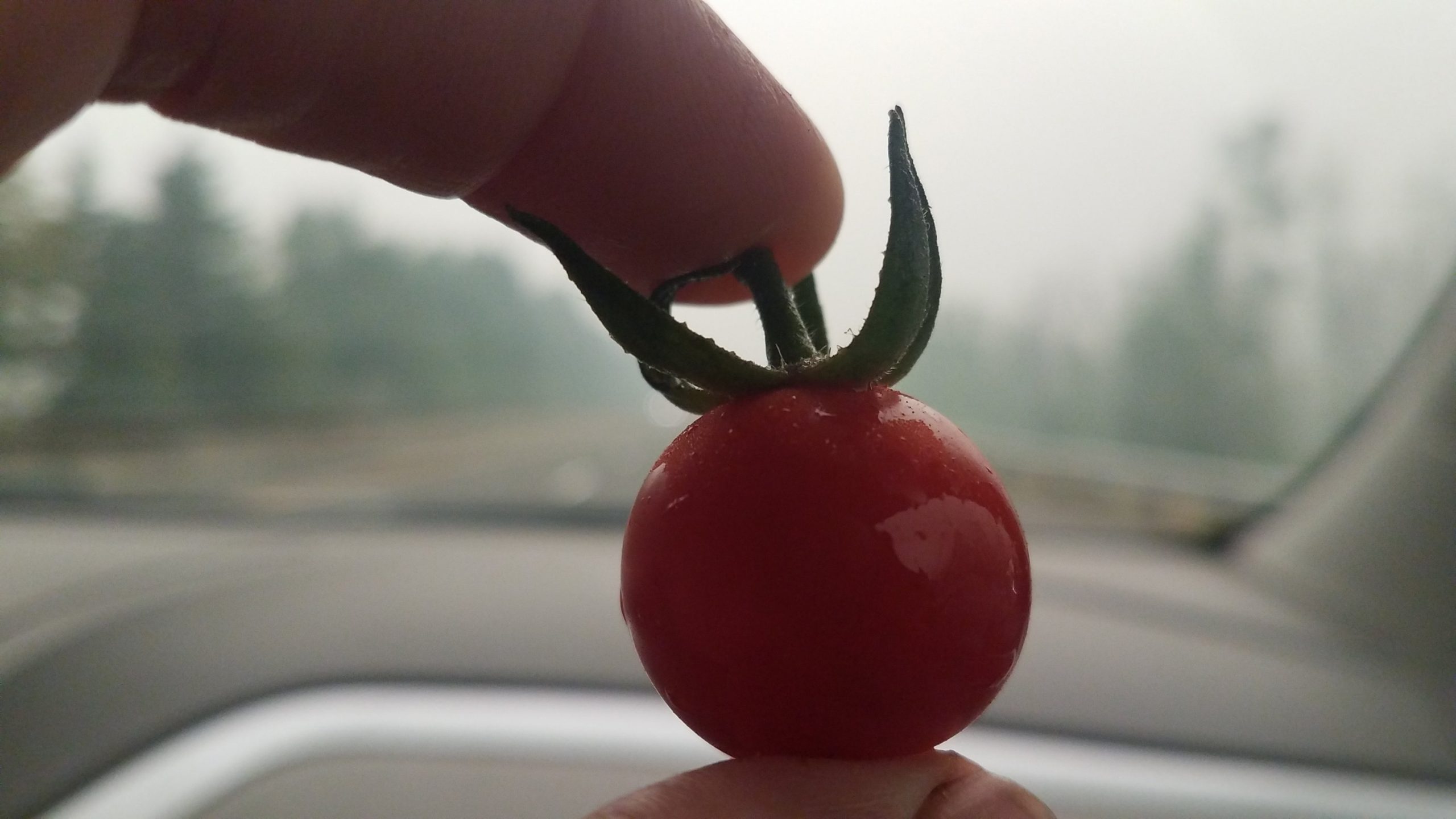 Yesterday, amid the smoke, fires, destruction, and global pandemic I harvested about 20 pounds of tomatoes from our 6-row kitchen garden. This is the largest tomato harvest of the season so far!
Gardens bring hope, that's true. But they also bring something that runs a really close second: fire-roasted salsa. And now, because of a couple hours effort, our family has 16 pints of nature's gift to tortilla chips.
In yesterday's batch of salsa I carefully altered the recipe (which your not supposed to do because it's risky with water bath canning + acid levels). I subbed our gypsy peppers instead of jalapenos (we didn't plant any hot peppers this year). I subbed our flat leaf parsley instead of cilantro (which would have required another trip to the store–no gracias). And I subbed lemon juice for lime juice because we had lemon juice open in the fridge.
I'm hoping that in just a few days we'll have another huge, 20 lb. haul of vine-ripened tomatoes. I promise to make more salsa!