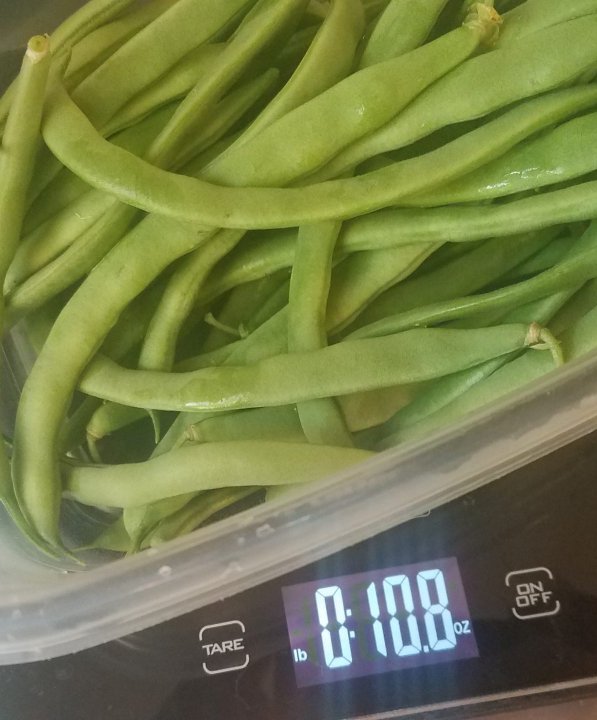 Last Thursday I started a single pint of lacto fermented green beans. Just water, salt, green beans, garlic + dill. It's just sitting on our wire shelf, literally collecting dust. I could make a lot more lacto fermented green beans, but I don't want to do up a whole bunch until I know that they'll be good. Tonight I tasted them. They weren't boozy at all and they weren't flavorful either. They're supposed to be done next Thursday. It's a two week ferment.
In the mean time, we're still harvesting more green beans, which are great for raw snacking. I also started another jar of lacto fermented green beans without garlic, just to see if the beans can make it on their own without a rock star in the jar.
I have quite a few lacto ferments going on right now. Fun project!