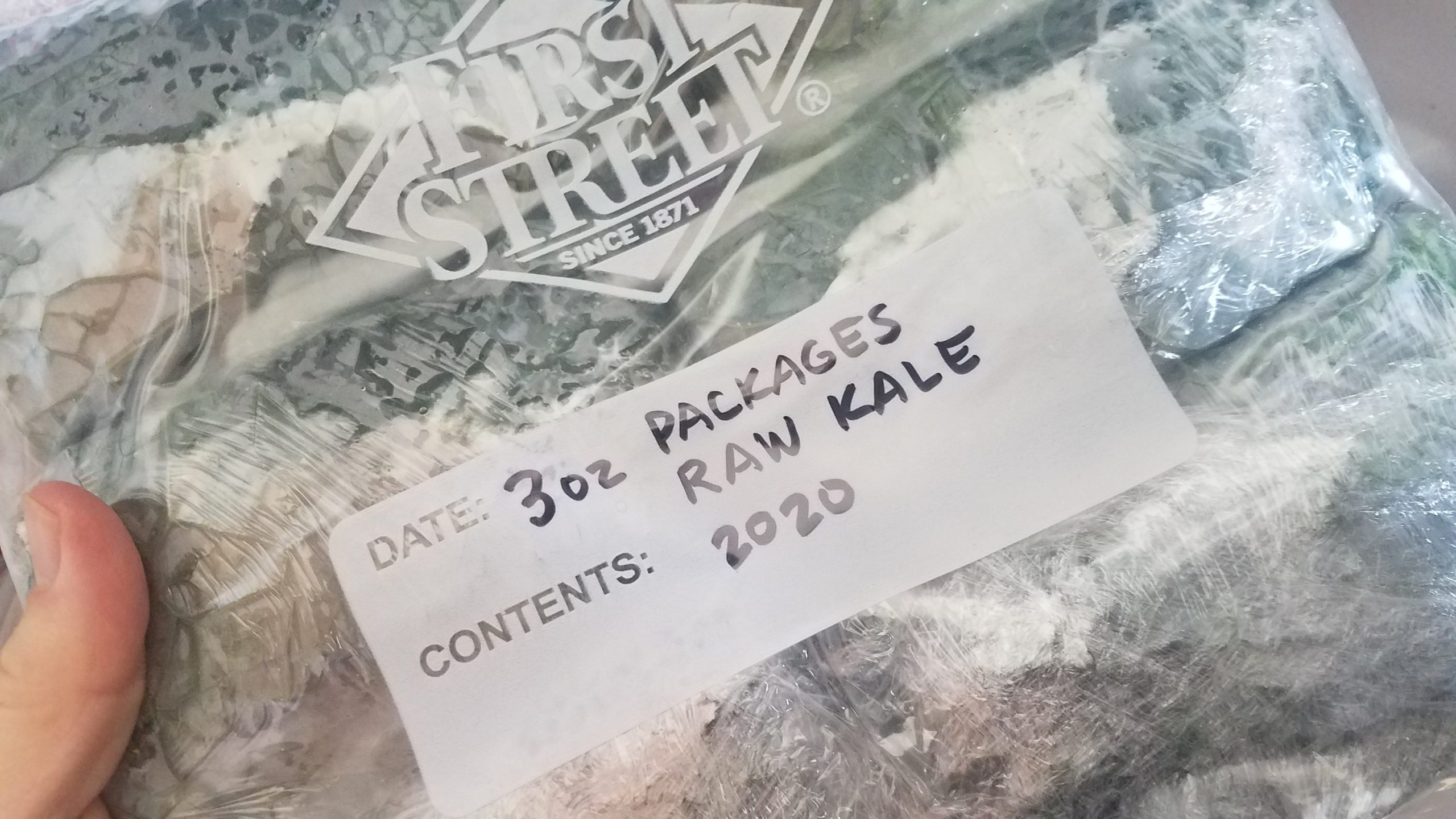 For the last few weeks Josh has been threatening to pull out the kale if we don't start using it. The truth is that by the time I'm done making dinner, the last thing I want to do is harvest a fistful of raw ingredient, dirty up another pan and prep a side dish–I'm just mentally ready to sit down and relax. Truly, I LOVE having kale with dinner. When Josh comes in from work with a bouquet of kale and pulls out a pan, I am so grateful.
Late last night as we sat around the table with the kids, Josh started looking up ways to preserve kale. (No way I'm canning it–that's gross) He suggested freezing it raw or blanching it first then freezing it. Less work is better, so I ran out to the garden in the dark and grabbed some to wash and freeze so we could test it out.
This morning I cooked the frozen kale, which didn't even need to be defrosted. I put a little water in the pan, threw in the frozen kale, steamed it, then quickly and buttered/salted it. It was PERFECT!
Today I picked, portioned, and processed 2 lbs 12 ounces of kale (both varieties that we have). I froze them in 3 ounce chunks, wrapped in plastic wrap and stored in a freezer bag. I was able to get 9 three ounce pouches of washed, deveined and ready-to-steam kale.