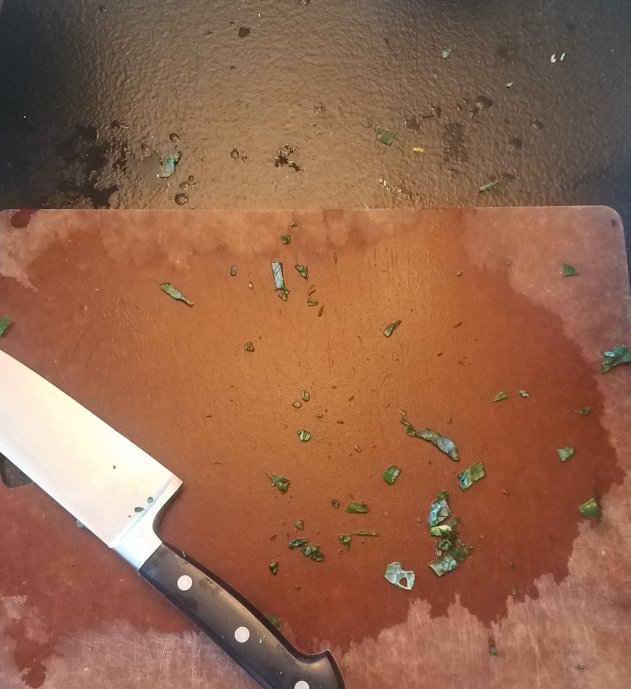 This morning I harvested 12 ounces of dinosaur kale (lacinato). I chiffonaded it and bagged it up in 3 ounce portions.
I like the dinosaur kale because it's a beautiful color, it's sturdy, and when it's sauteed with butter it turns a deep green.
Kale is wonderful. Swiss chard is terrible, but we have to keep growing it because the birds like it more than the kale. It saves our kale from the birds.