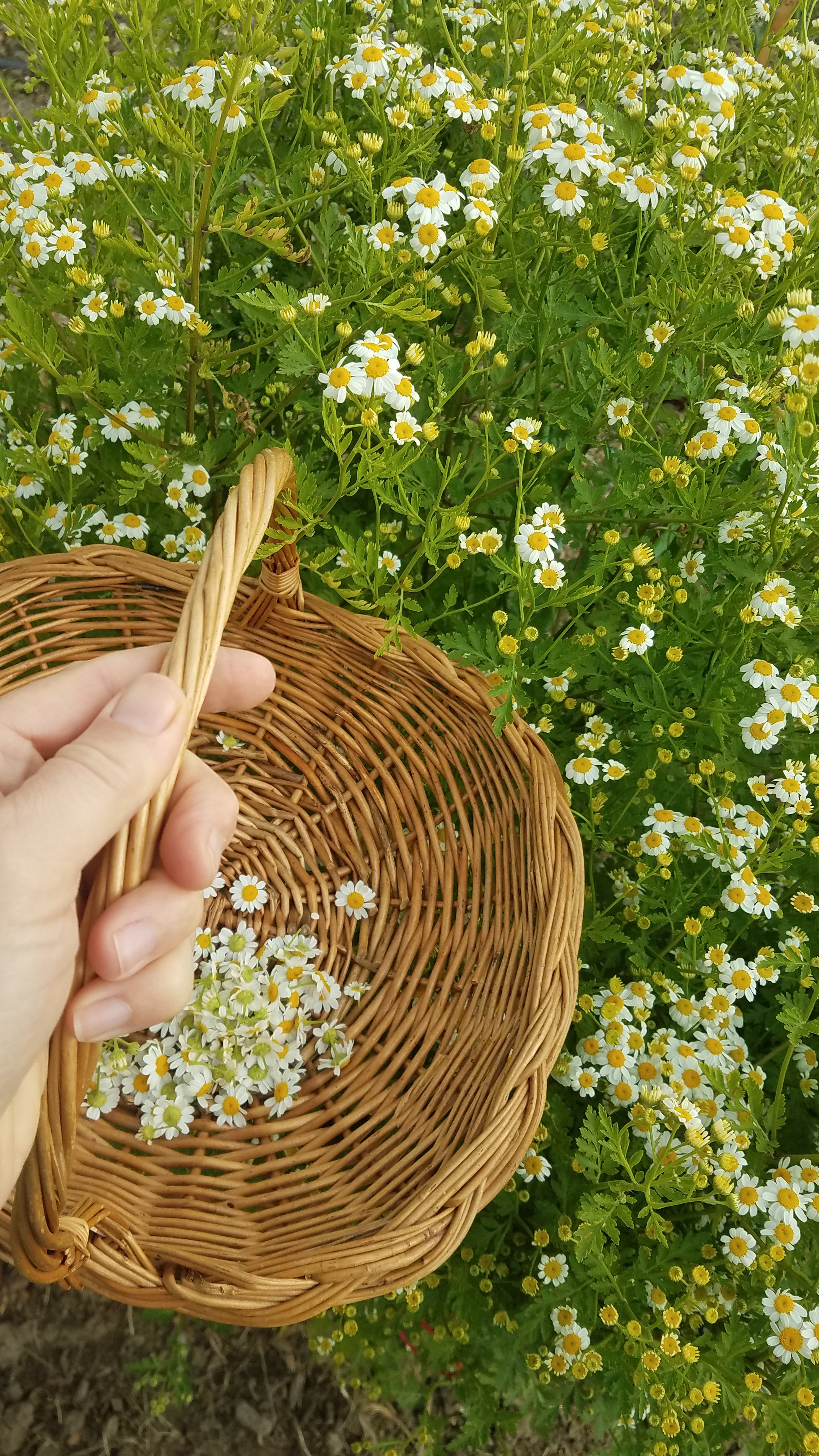 Last year during the middle of Covid, I went to Champoeg State Park to visit their beautiful vegetable garden. Usually they have vegetables for sale, but since there was no one there to mind the store, the park ranger on duty said I could harvest whatever I wanted to.
We left with some beautiful vegetables, along with some perennials that I divided from their garden (hyssop, chamomile, lambs ear, and some other perennial herbs that I can't remember now).
Well… That 4-foot-tall plant in the above picture was the little chamomile I divided from Champoeg. When I brought it home last year it was so very small (like the country El Salvador), so I assumed it would stay that way.
Today I harvested my first batch of chamomile flowers! The secret is to harvest them in the morning before the volitile oils have dissipated in the hot sun. Then let the blossoms dry out completely. Once they're dry you can store them and use them to make chamomile herb tea.
And here's how I say Chamomile: CAM-uh-meel, because I ain't no pretentious foo.